BTW undertakes the commission of 6 sets of 750 kV substations for the Qingyu UHV project in operation
A few days ago, the Qingyu UHV Project ±800 kV Qingnan Converter Station 750 kV Qingning Line and Qingta Line completed a 24-hour trial operation and was successfully put into operation. Since the commissioning, the six 750kV station transformers independently developed and produced by BTW have been operating normally. It marks the official opening of the two 750 kV power supply channels of Hainan Converter Station, laying a solid foundation for the smooth progress of the world's first clean energy transmission UHV channel project.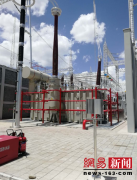 BTW undertakes the production and manufacturing tasks of 28 units of converter transformers and 6 units of 750 kV AC transformers for the high and low end of Hainan Station of Hainan Station of State Grid Corporation Qingyu ±800 kV UHV DC Transmission Project. Among them, the 7 units of high-end converter transformers and 2 units of 750 kV AC transformers required on the Qinghai side of the project were assembled and shipped from the Xining maintenance base.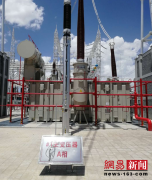 In order to ensure the successful completion and commissioning of the AC transmission and transformation system of the project, BTW and State Grid Qinghai Electric Power Company's on-site technicians and power construction units carefully organized and conducted a full scientific demonstration of the installation, commissioning and commissioning schemes. Professionals conduct multiple simulation exercises to ensure that all links are accurate.
The ±800 kV UHV Qinghai Hainan converter station is the starting point of the world's first clean energy transmission UHV channel Qingyu UHV project, and it is currently the first ±800 kV converter station and 750 kV substation co-constructed in China at the same time. The UHV project, with an elevation of 2880 meters above sea level, is currently the highest UHV converter station in China. It plays the role of "collector" and "converter" in the Qinghai clean energy delivery.
The 750 kV Qingta Line and Qingning Line are the two transmission lines connected to the Hainan Converter Station. The smooth operation of the two lines has formed a loop of 750 kV Tara Substation-Xining Substation-Hainan Converter Station Power grid, Hainan converter station is connected to a continuous and stable power supply.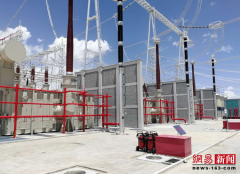 It is understood that after the project is put into operation, it is estimated that 40 billion kWh of electricity will be delivered to Central China each year, which will promote the transformation of Qinghai's energy resources advantage into economic advantage, and solve the problem of electricity shortage in Central China, and promote the development of clean and low-carbon energy transformation It is of great significance to promote energy conservation and emission reduction.