BTW completed the manufacturing task of Zhangbei-Xiongan 1000 kV transformers
June 8th, the last one unit 1000 kV UHV generator transformer for Zhangbei-Xiongan 1000 kV UHV AC transmission lines project, made by BTW(Baoding Tianwei Baobian Electric Co., Ltd.), passed all test item at a time under the witness of the users of supervision and technical experts. All the technical specifications conform to the requirements of the technology. The witness of expert's consistent high praise to the high quality of product performance. So far, 7 units of 1000 kV UHV transformers independently developed by BTW for the project have all passed the test.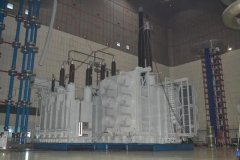 According to reports, the project is to improve new energy delivery capacity of Zhangjiakou area, to service Xiongan New Area's first clean energy channel. The project is scheduled to be operational by the end of August. BTW won the bid for 7units 1000 kV AC transformers of Zhangbei - Xiongan UHV AC power transmission and transformation Project. Among them, 4 units are produced in Baoding factory of BTW and 3 units are produced in Qinhuangdao factory of BTW.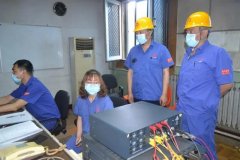 The successful completion of Zhangbei-Xiongan 1000MVA / 1000KV UHV AC transformer by BTW is of positive significance for BTW to improve its independent innovation ability, brand influence and core competitiveness.