Baobian Electric's main transformer helps HPR1000 successfully connect to the grid
Netease News from Baoding, it's learned from China National Nuclear Corporation that at 00:41 on November 27, the world's first Hualong-1 reactor, China National Nuclear Corporation's Fuqing Nuclear Power Unit 5, was successfully connected to the grid for the first time. The 4 main transformers of the first reactor of Fuqing Nuclear Power Unit 5 of the " Hualong-1" contracted by Baobian Electric are operating in good condition.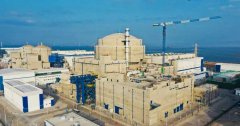 Since 2010, Baobian Electric has successively undertaken the manufacturing tasks of all supporting main transformers for Unit 1, 2, 3, 4, 5, and 6 of China National Nuclear Corporation's Fuqing Nuclear Power Unit. It has laid a solid foundation for the long-term friendly cooperation between the two parties. At present, the supporting main transformers of Unit 1, 2, 3, 4, and 5 are operating well. The main transformer for Fuqing Unit 6 was also delivered to users in July 2019.
Units 1 to 4 of Fuqing Nuclear Power Plant in Fujian are currently one of the most independent and localized nuclear power plants in my country with million-kilowatt nuclear power units. Units 5 and 6 are my country's third-generation " Hualong-1" nuclear power plants with complete independent intellectual property rights. Type is an important brand of my country's nuclear power "going out", and the smooth progress of the project will effectively promote the implementation of China's nuclear power "going out" strategy.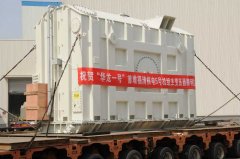 It was confirmed on site that all technical indicators of the unit met the design requirements, and the unit was in good condition, laying a solid foundation for the subsequent commercial operation of the unit, and creating the best performance in the world's third-generation nuclear power first reactor construction.
Hualong-1 is a third-generation pressurized water reactor nuclear power innovation achievement with completely independent intellectual property rights developed and designed by China National Nuclear Corporation on the basis of more than 30 years of nuclear power research, design, manufacturing, construction and operation experience.
The Hualong-1 has a design life of 60 years. The reactor adopts a 177 core design, the core adopts 18 months of refueling, and the power plant can be used as high as 90%. It adopts a safety system that combines "active and passive" and double-layer containment. And other technologies, in terms of safety, meet the highest international safety standards.