BTW completed the production of 38 main transformers for the Wudongde Hydropower Station of China Three Gorge
On November 30, The last two "The party Member number" 500kV single-phase main transformer produced by Qinhuangdao company, BaoDingTianWei BaoBian Electric Transformer Co., LTD(BTW) supply to Wudongde Hydropower Station of Jinsha River of China Three Gorge was shipped. So far, the production of 38 main transformers for Wudongde hydropower station has all completed by BTW.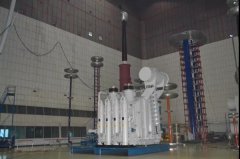 The 550 kV main transformer is one of the core main equipments of Wudongde Hydropower station. BTW provides 38 500kV single-phase main transformers (including one standby phase on each left and right bank) for 12 sets of left and right bank power stations of the China Three Gorges Corporation. Among them, 9 sets are produced in headquarters of BaoDing and 29 sets are produced in production base of Qinhuangdao. These products have all passed the test at one time.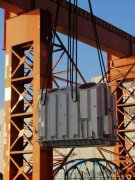 In order to ensure the national key project requirement, BTW set up the 38 sets of transformers for the "The party Member number ", put forward the "zero points for design, production zero defect, zero deviation, schedule zero delay installation, run zero non stop, security, service zero complaint" zero accident "zero" seven goals and objectives, work elaboration to each working procedure, each operation details. The main transformer to ensure wu east hydropower station project from the design, procurement,materies, technology, inspection and test control and product delivery smoothly, as well as the full deployment of manpower and material resources, financial resources, BTW set up project team, implement project manager responsibility system, to ensure that the work of each link time node according to the requirements of customers with high quality and efficiency.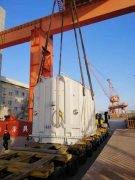 It is reported that Wudongde hydropower station is China's third ten million kilowatt giant hydropower station after the Three Gorges, Xiluodu hydropower station. With a total installed capacity of 10.2 million kilowatts and a total investment of 96.7 billion yuan, the project is of great significance to the realization of "power transmission from the West to the east", clean energy, optimal allocation of resources, improvement of flood control standards for the Jinsha River and the Yangtze River basin, and promotion of local shipping and economic and social development.