Baobian Electric Shipped out 6 Nos.1000 kV Single-phase Transformers for Zhangbei Substation
As of June 1, 6 Nos.1000MVA 1000kV single-phase UHV transformers contracted by Baobian Electric, which are currently of the world's largest capacity and highest voltage level, have been successfully tested and shipped out from Baobian Electric and its Qinbian factory separately for Zhangbei Station of Zhangbei-Xiong'an 1000 kV UHV AC Transmission and Transformation Project of State Grid Corporation of China. There are 4 units have been installed in place so far.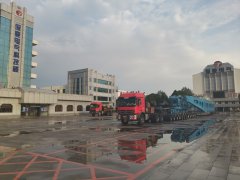 This batch of products has the characteristics of compact structure, advanced performance, low noise, light weight, small size, low material consumption, energy saving and environmental protection. All performance indicators are better than the requirements of national standards and technical agreements, reaching the domestic leading level in the industry. Its successful development and shipment mark Baobian Electric's UHV step-up transformer technology has reached a new level, and it has accumulated valuable experience for the subsequent development and transportation of UHV step-up transformers, further enhancing the market competitiveness.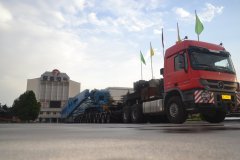 Zhangbei-Xiong'an 1000 kV UHV AC transmission and transformation project 1000MVA 1000kV AC transformer at Zhangbei Station is a brand-new challenge and test for the design capability, process control and transportation conditions of Baobian Electric. In the design process, on the basis of using their own advanced technology, technicians carry out development and research on key technologies and difficulties, and design innovation, which lays a solid foundation for the acceptance and development of the same type of products in the later period of Baobian Electric. In the critical period of production, Baobian Electric and Qinbian Company carefully arranged production, organized the elite soldiers to conduct production battles, ensured quality, and rushed the production period.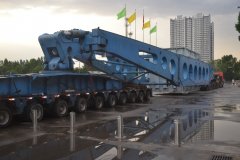 Zhangbei-Xiong'an 1000kV UHV AC transmission and transformation line project is a must-have project for the construction of the Beijing Winter Olympics in 2022, and the State Grid Hebei North Electric Power Company prioritizes the resumption of key projects. Baobian Electric won the bid for Zhangbei-Xiong'an UHV AC transmission and transformation project 7 units of 1000 MVA 1000 kV AC transformers at Zhangbei Station. Among them, 4 units are produced at Baobian Electric Baoding factory, and 3 units are produced at Baobian Electric Qinhuangdao factory. At present, the seventh spare phase transformer has been assembled and entered the test preparation stage, and will be sent to the site in the near future.