BTW "Qingyu DC" project arrived at the site with the low-end converter transformer on the Qinghai side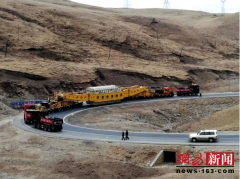 In the early hours of April 18th, BTW produced the first low-end converter transformer for China's first clean energy transmission UHV channel-Qinghai to Henan ± 800 kV UHV DC project (referred as Qingyu DC Qinghai side). After 28 days, it started from the special line of BTW Railway to Shuangzhai Station in Qinghai Province, and then transported by road to the sending end ± 800 kV Hainan Converter Station. The whole distance was 4140 kilometers. This marks that the station has officially entered into the main equipment installation stage.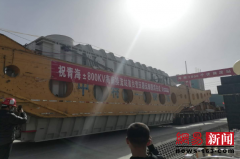 BTW undertakes the manufacturing tasks of a total of 28 units of converter transformers and 6 units of 750 kV AC transformers at all high and low ends of the Hainan Station. There are a total of 14 low-end converter transformers at Hainan Station in Qinghai. At present, 8 units of transformers have been delivered to Qinghai Shuangzhai Railway Station by rail, and will also be delivered to the installation site by road in the near future. The production and shipping of follow-up products are proceeding as planned.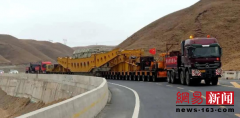 In the near future, there will be many units of large-scale transformers for the Qinghai-Henan ± 800 kV UHV DC transmission project, which need to be transported from Baoding and Qinhuangdao to Qinghai by rail. BTW said that it will cooperate closely with the national power grid and railway departments to ensure the safe and efficient delivery of these key large-scale products and ensure the smooth progress of national key projects.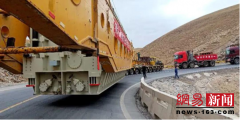 It is understood that the Qinghai-Henan ± 800 kV UHV DC transmission project is the first UHV channel project in the country specifically built for clean energy delivery, and is planned to be completed and put into operation within the year. At that time, Qinghai can deliver 40 billion kilowatt-hours of clean electricity to Henan every year, which will effectively promote the intensive development and construction of new energy bases of 10 million kilowatts in Qinghai, and improve the overall level of renewable energy delivery in the northwest region.