BTW Assisstant to the Commissioning of Zhangbei-Xiongan Extra-HV AC Project
As reported, after a 72-hour trial operation, the Zhangbei-Xiongan 1000kV UHV AC power transmission project was put into operation on August 29. All the transformer are made by Baobian Electric (BTW). There are two 1000 kV substations: named Zhangbei S/s and Xiongan S/s. And each station has 7 units 1000 kV transformers (including 1 standby phase each). The 1000 kV transformer used in Xiongan Station has been delivered and installed in 2017.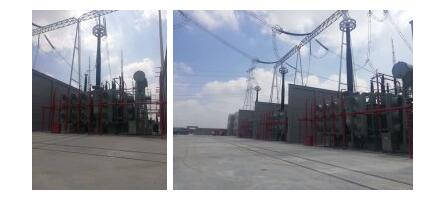 The 1000kV transformers have such advantages characters: compact structure, advanced performance, low noise, light weight, small volume, less material consumption, saving energy and protecting environment. Meanwhile all the performance characters advanced than GB Standard and technical specification requirement, already being the leading level. This AC transmission line connected the new energy basis at Zhangjiakou and Xiongan New Area, it is the power supply for clear energy consuming in Xiongan. Start from Zhangbei S/s and end by Xiongan S/s with a double circuit line of 315 kilometer, total investment up to 5.98 billion RMB.
As the unique approved renewable energy plot area project by the State Council, total new energy generation up to to 20000MW, and would be increase to 50000MW by 2030.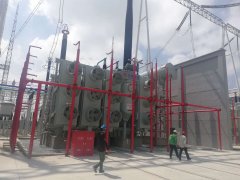 This transmission line transferred the clear energy power from Zhangjiakou to Xiongan, fulfilled the task of out-power supply and support Beijing winter Olympic Games 2020; Also provide the strength supporting to building smart- xiongan, thousand-years serveice planning