+/-1100kV UHV Manufacturer Base of Qinhuangdao Transformer Works BTW Passed the Acceptance Inspection
On August 14-15, some experts organized by Strategy Development Dept and Civil Goods Dept from China South Industries Group Corporation (CSGC), built a Team for Project Completion On-site Acceptance of ±1100kV UHV Manufacturer Base of Qinhuangdao Transformer Works (Qinhuangdao Base). All the team members listened the report of the project progress, checked the site conditions, and review the documents.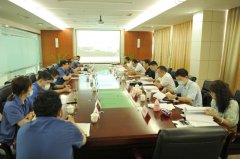 All the team members agreed, the approved construction reached the target; the final accounts of the completion passed the financial audit, also obtained approval of the Audit department of Audit and Risk department of CSGC. The facilities for environmental protection, fire control, safety and occupational disease protection have passed the special inspection or self-inspection by the relevant departments respectively; The project records files have passed the special acceptance organized by the comprehensive management Department of CGSC.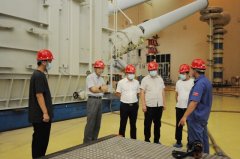 In accordance with the relevant provisions of the Implementation Rules for the Completion and Acceptance of The Fixed assets Investment Project of CSGC, the on-site completion acceptance team agrees that the project passes the completion and acceptance, meanwhile got a high evaluation on the construction.