Baobian Electric successfully completed the first reactor of the 230kV Hydropower Station in XePian, Laos
On September 16, Baoding Tianwei Baobian Electric Co., Ltd. (abbreviated as Baobian Electric) passed the first test of the first 20MVAr/230kV three-phase reactor produced forXePian Hydropower Station in Laos.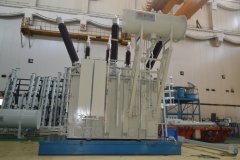 The general contractor for the reactor project of XePian Hydropower Station in Laos is Singapore CIWE Company, and Baobian Electric has undertaken two sets of 20MVAr/230kV three-phase reactors. The second product is currently being tested. This project is the first contract order signed by Baobian Electric, which is another breakthrough that Baobian Electric has made in the market development of countries along the "Belt and Road".
The product adopts a three-phase integrated, five-column iron core air gap structure, and the high-voltage outlet adopts a three-phase in-line structure, which has the advantages of low vibration, low noise, low cost, small installation area, and reliable operation. The product also uses a number of national patented technologies, product design structure are novel, and has my country's complete independent intellectual property rights.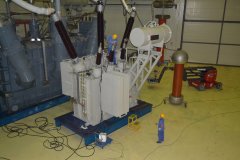 Laos XePian Hydropower Station is located in Sananxai County, Astaupo Province, about 570 kilometers southeast of Vientiane, the capital of Laos. It is close to the intersection of Laos, Cambodia and Thailand. The hydropower station project is developed by PNPC, a joint venture of four companies from South Korea, Laos, and Thailand. The project has an investment of 1.2 billion US dollars. The installed capacity of the hydropower station is 410MW. Thailand, the rest is supplied locally. The 230kV reactor for this tender is used to transmit electricity to Thailand.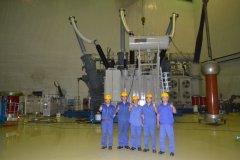 In recent years, Baobian Electric has closely followed the country's pace of going global, and has achieved remarkable results along the Belt and Road. Since 2018, the import and export company has actively explored the power market of countries along the "Belt and Road". So far, it has participated in 148 bidding projects with a total bidding capacity of 150 million kVA, involving Malaysia, the Philippines, Indonesia, Singapore, Vietnam, Thailand, Pakistan, 33 Belt and Road countries including Bangladesh, Sri Lanka, Saudi Arabia, Oman, Turkmenistan, Kyrgyzstan, Tajikistan and Uzbekistan.
Among them, in March 2020, it won the manufacturing contract of TNB 90,000kVA/132kV transformer in Malaysia, opening the Malaysian market for the first time. At the same time, it also won a contract for the manufacture of 230kV transformers in Laos, which was contracted by Singapore CIWE.