The main transformer of first high arrangement steam turbine with ultra-supercritical in the world made by BTW was in place.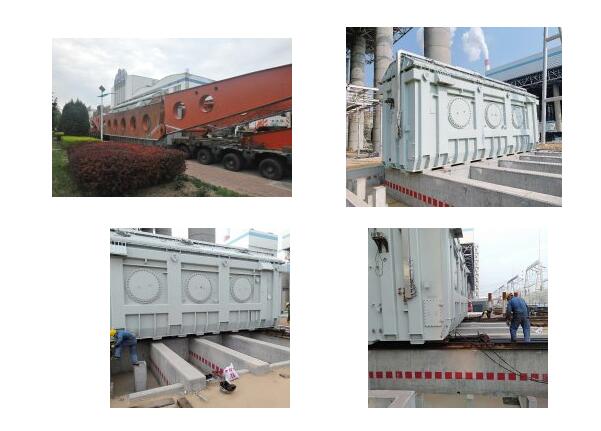 Good news came from the installation site of the main transformer in the third phase expansion project of Shaanxi Guohuajinjie power plant: on March 29th, main transformer of the world's first high arrangement steam turbine with ultra-supercritical of this project, manufactured by BTW, was successfully installed.
It is reported that BTW undertook the Shaanxi GuohuaJinjie power plant phase iii expansion project 2 units main transformer manufacturing tasks. Two main transformers have passed the test at the first time, and the test data show that the indexes have reached the international advanced level.
The product of this project is a large-capacity three-phase integrated generator transformer, and the user has strict requirements on the external limit size of the transformer. Through the optimization design scheme, the transformer structure can not only meet the transportation requirements, but also ensure the insulation requirements. Through the analysis of electromagnetic field calculation software, the overheating of the structural parts is avoided and the electrical performance of the transformer is guaranteed.
Up to now, the second product is ready for shipment and will be sent to the project site in the near future.