The 1st Patch GSUT Supplied by BTW in Wudongde Hydro Power Station put into Energized
29th June, 2020, the No. 6 & 7 unit of Wudongde Hydro Power Station finished 72 hours trail operation, and 1st rank units started to generation power supply. The 6 units single phase 550kV Generation Step Up Transformer (GSUT) equipped for Unit 6 & 7 supplied by BTW in a good condition.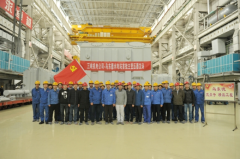 In March 2017, BTW officially launched the project of which supply GSUT to Wudongde Hydro Power Statio, Jinsha River of China Three Gorges Corporation(CTG). Per schedule of project, there are toally 36 units 315MVA/550kV, single phase transformer equipped in underground workshops of Left & Right Bank in Wudongde Hydro Power Station. BTW, as a lead ranking power transformer manufacturer, awarded all 38 units GSUT (including 2 units spare units in Left & Right Bank).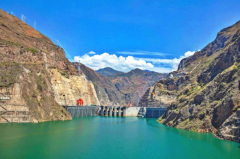 Till now, BTW has finished 24 units single phase GSUT manufacture process, ( 18 units already delivered, and 6 units on the way to site), the rest units still in processing now.