The world's largest nuclear fusion reactor starts installation BTW provides core equipments
The original title: The world's largest nuclear fusion reactor starts installation BTW provides core equipments
On July 28, the International Thermonuclear Experimental Reactor (ITER) held an installation launch ceremony in southern France, and began a five-year assembly project, which marked the largest nuclear fusion project in human history has entered a new stage. Our country has also undertaken important work in many aspects of this project. Among which, BTW has undertaken the independent R&D and manufacturing tasks of the core components-3 main transformers.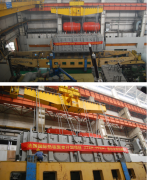 When the news came, all employees of Baobian Electric were excited. BTW provided three 300 MVA/400 kV main transformers for the EU's "International Thermonuclear Experimental Reactor (ITER) Program" project, all of which passed the handover test at one time and delivered them to users with operational conditions.
In December 2013, by virtue of its reliable product quality and excellent performance in the field of nuclear power in China, BTW won the bid for all the transformer equipments used in the ITER project of the European Union, and became the first manufacturer exporting 400kV transformer to the European Union. The project includes 3 three-phase three-winding on-load voltage regulating power transformers with specifications of SFSZ-300MVA/400KV, 3 sets of main transformer 66kV neutral point grounding resistor, 3 sets of main transformer 22kV neutral point grounding system and other ancillary equipments.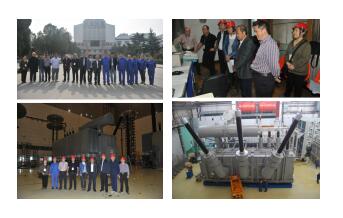 In order to ensure the completion of high-quality products on schedule, BTW has set up a special leading group to track the production of products throughout the process, strengthen the concept of "total quality management", vigorously promote the concept of "zero defect", and conduct pre-production preparations and in-production inspections. , Post-partum follow-up implements the whole process control to prevent the occurrence of substandard products. At the same time, set the time node, set off the "big work" craze, and make every effort to ensure the production schedule.
It is reported that the International Thermonuclear Fusion Experimental Reactor is one of the most important international scientific and technological cooperation programs in the world today, with the participation of seven member states including China, the European Union, the United States, Russia, Japan, South Korea, and India. BTW has previously manufactured more than 140 matching transformers for nuclear power projects at home and abroad.